Production
workplace
monitoring
and
incident
prevention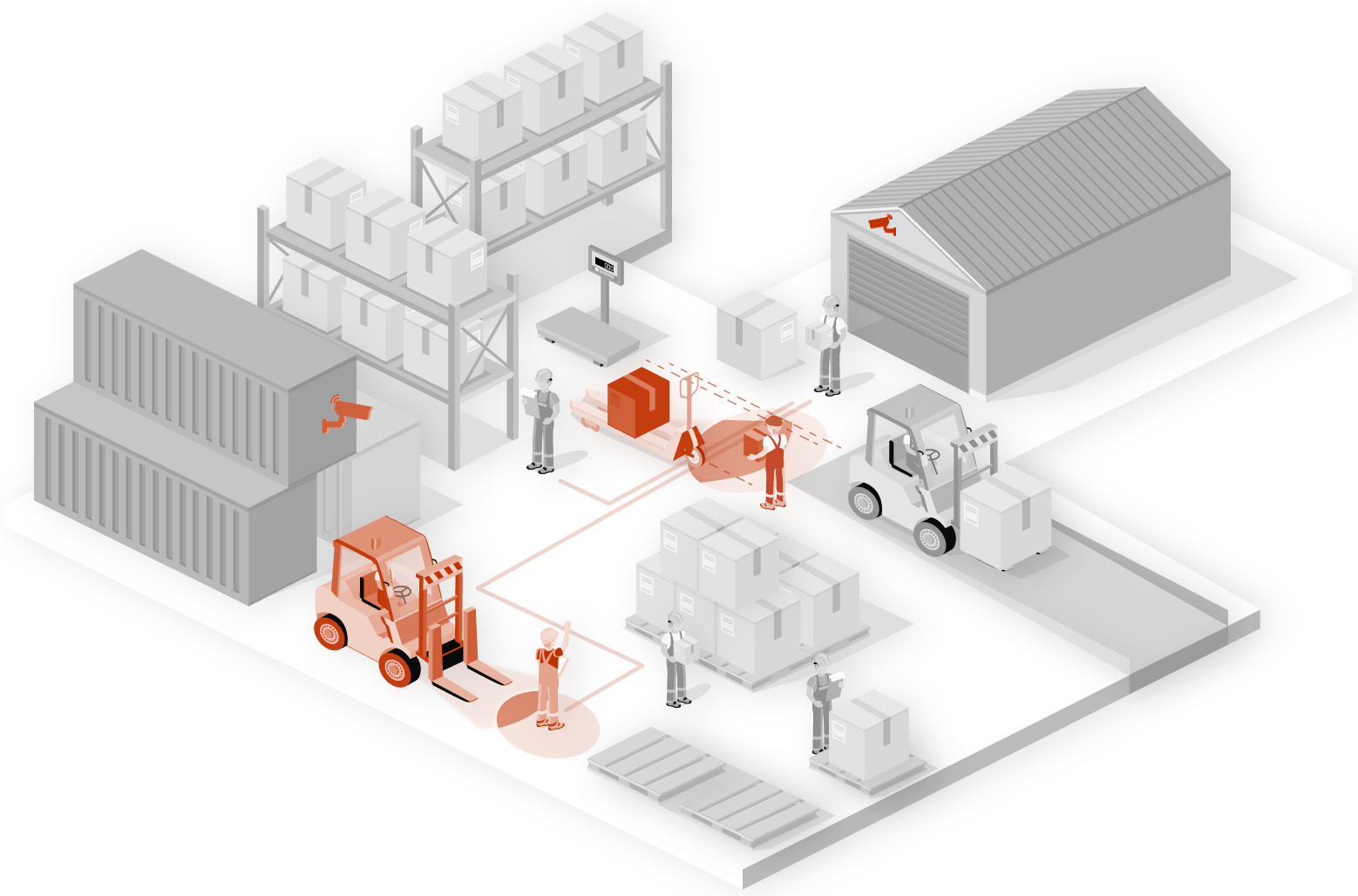 Scenario
The project was born in the area of workplace safety, with the aim of providing operational and strategic support to the HSE department (Health, Security and Environment) of a large manufacturing company.
Deix was involved as a partner to identify and implement a technological solution capable of improving accident prevention in manufacturing environments.
The challenge
Is it possible, thanks in part to the technology available today, to take a preventive approach to the issue of workplace safety?
Too often in the world of workplace safety, there is a reactive approach to accidents, implementing corrective actions to ensure that what happened does not happen again.
The challenge we set ourselves together with the client was to support the adoption of preventive and proactive actions to solve a widespread problem: accidents and injuries in manufacturing environments.
The scenario we were confronted with is characterized by environments with substantial traffic of people and vehicles, leading to a high risk of accidents.
The solution
To achieve the goal, we decided to monitor a specific work area in order to map high-risk situations and so-called near misses.
Our work began with the installation of a series of cameras capable of monitoring from different perspectives an intersection where pedestrian and forklift workers operate at the same time.
Objects and people identified by the cameras were mapped onto a reference representation of the area of interest so that their absolute positions and actual speeds could be known
We then trained the technology to identify objects and movements using neural networks, making detection and monitoring increasingly effective.
The output produced, a custom-developed application, enabled the collection of timely data and specific analyses, with the goal of identifying useful insights to support the daily activities of the security department.
The project will involve continuous stages of evolution to improve the implemented solution and initiate large-scale expansion.
BENEFITS
The adopted methodology and approach include as an essential element of success the constant discussion with the client, in order to acquire all the know-how necessary to customize the final solution based on specific needs and the implementation context.
Results achieved
The goals achieved have gone far beyond the needs for which the project was initiated.
1

Mapping risk situations

Near Misses, situations where a potential accident has been escaped, were successfully mapped.

2

Environment awareness

The implemented solutions have increased awareness of operational spaces, contributing to a better understanding of everyday work, in terms of processes, actions performed and actors/elements involved.

3

Previsional perspective

Identification of actual risk situations has improved all prevention activities, leading to revision of procedural directives and safety protocols based on acquired data.
This is a real shift in perspective from a reactive to a data-driven approach, based moreover not on generic industry models, but tailored to the client's specific situation.
Future developments
Over time and through the use of neural networks, it is possible to train the technology to recognize all objects and movements deemed useful for better safety assessment.
This translates not only into the possibility of monitoring additional trucks and machinery, but even identifying safety devices to assess their proper use or verify in real time the actions performed comply with optimal procedures and directives to ensure the expected safety levels.
If you are interested in improving safety in your workplaces and preventing accidents, we are at your disposal. Tell us about your needs and we will find the most suitable solution together.